Hébergement:
shockbyte.com
Visit ShockByte.com
Evaluation:

2.8

Fourchette de prix:

$0.83 - 1.49 per slot

Slots:

8 - 80

Période d'essai:

Pas de version d'essai

Promo codes for ShockByte.com:

DEDI3

Server location of game hosting:

Singapore

Australia

Payment cycle:

1,3,6,12 months

Website languages:

English

More details about ShockByte.com
Méthodes de paiement:
Support de mods:

All Mods Supported

1-Click Install & Update

Mod Manager GUI

Assistance clientèle:

24/7 Support

Live Chat

Ticket System

Notes:

Free Subdomain

MCPC & MCPE Compatible

Java Version Switcher

Task Scheduling

Unlimited Storage

Unlimited Slots

Automatic Backups

Panneau de configuration:

Multicraft

Supports de clusters:

absent
7 Days To Die Server Hosting F.A.Q
Why is Shockbyte the best place to host your 7 Days To Die server?
Shockbyte makes hosting your 7 Days to Die game server extremely easy. With instant activation, powerful hardware and 24/7 uptime, you can focus on surviving against the horde of zombies with your friends.

We are confident you will be happy with your 7 Days to Die Server. We offer a full money back guarantee for your peace of mind. Contact our support team within 72 hours of your purchase to receive a full refund. All we ask is that you let us know why so we can further improve our service.

How do I create a 7 Days to Die multiplayer server?
Shockbyte allows you to easily launch your own multiplayer 7 Days to Die server! Once you purchase your server, you will automatically receive an email with all of your server and control panel login information.

The Shockbyte server control panel allows you to modify all aspects of your server - giving you full control over the configurations and all of the server files.

If you require any assistance managing your 7 Days to Die server, Shockbyte's customer support team is available 24/7 to help.

Can I change my plan or upgrade my server later?
You can upgrade or downgrade your plan at any time from the client area. Once you have submitted the order, the plan change is applied automatically and instantly. No files or settings are lost when upgrading, your server will simply be upgraded to the new plan you have selected.

Our customers range from first-time server owners to large-scale game server networks with hundreds of players. With Shockbyte, there is no limit to the size you can grow your server.

Every part of your game server can be changed at any time. You can change the configuration and add/remove mods at any time.

This is my first game server, can you help me if I get stuck?
Our customer support team is available 24/7 to assist with any server hosting questions. Just drop by our Live Chat (bottom-right of the page) or submit a ticket if there's anything we can help with.

We also have many tutorials available to help with any aspect of managing your game server, covering virtually every topic.

If it is your first time creating a server, we recommend watching our YouTube tutorials and viewing our Knowledgebase.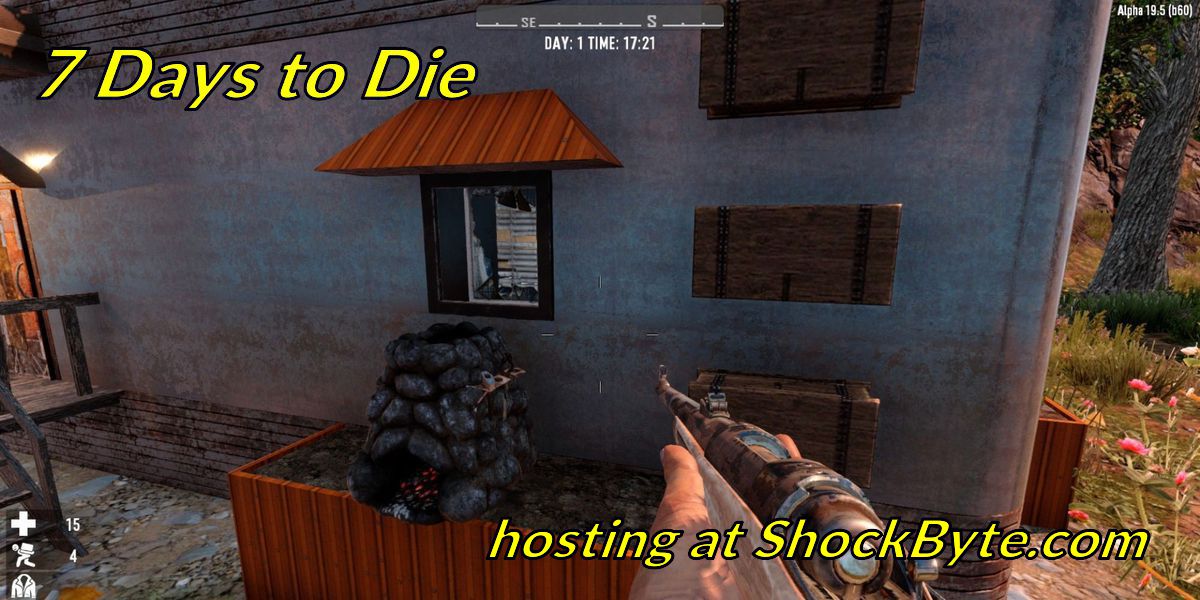 Last reviews about ShockByte.com:
Im a longtime customer but...
Im a longtime customer with having over 5 plans running at the same time.Now I wanted back into the fight for ruling Mc server. I ordered the Redstone with dedicated IP. 1 day after order I get my service (I ordered during black Friday so I understand it taking a little longer).So yea I got a service it was the Redstone plan but with no dedicated IP which I need since my server networks domain is its reputation. I am still waiting and are into day 3 of waiting for them to move my node to a node that has a dedicated IP. Even with alot todo I think 3 days is a bit to long of a wait. Besides this I really enjoy hosting with shockbyte

Great!
I would love this product and would've given it a 5 star if ShockByte implemented a discord purely for people to advertise their server and to find others to help out with their server such as building etc.

Failure to resolve a ticket in over 16 days
Server's node has crashed at least 16 times the past month. All during the day. I created a ticket and got a response 7 days later saying there may be problems with the node. Then after me reporting the issue is still happening, I got a response 7 days after that asking if I want my server transferred to another node. It's been 2 days so far and my ticket's on hold, with no ETA for when the transfer will happen and the crashes still continue. My server is down because of a node crash at the time of me writing this.